//Ciel. 20 y/o. Indonesian.//
I do write in English for reviewing something
I do write in Indonesia for daily rants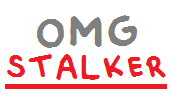 if you wanna do something in my bloggy please read this first!




If you bored or hate to see this, just close IT and BYE

Don't forget to leave some comments in my chatbox

I am not accepting questions about my privacy things

Rude is a no.

You spam I spam. Deal?

Sure, you're very welcome to come to this site.

DON'T YOU DARE to rip or copying, please. I really hate copydogs-cats.



LINK EXCHANGES ARE
OPEN
Don't comment anything that related to my post on this tagboard



Online Townville(s)


Recent posts


Heidelberg Klasse Part 1 ★
HAPPY 2014 ★
"You're my Heartbreaker" - G.D ★
A Soundtrack of My Story ★
Another silly life ★
Curhatan Seorang Remaja ★
Yoho! Le Me Is Back ★
Cherish Before Hell Starts ★
HEY NEUYEAH ! ★
君がいるから ★






INSTAGRAM



Naver Blog


Sunday, 16 February 2014

0 dictator
ATTENTION, PEOPLE ~~~ !!!
PLEASE CATCH UP MY OTHER BLOG ON NAVER
*P.S: I'm still using this one, that one will be a blog for my other '
journey
'

|

|


안녕하세요 ! こんにちは ! Hello !
Here is my SUPER JUNIOR SHORT Introduction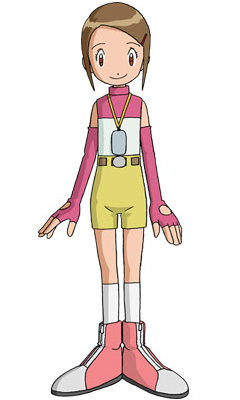 I'm Claresta Vashti.


But in cyber world I known as Ciel.


Japanese name: レスタ Korean name: 클라레스타


Born at 25th January 1996


Located in Jakarta, Indonesia


My nationality is Indonesian, but I am half Chinese


I'm pure Moeslim


Addicted into Japanese and Korean culture


Procrastinator


College Student majoring Information System


Status: HUNGRY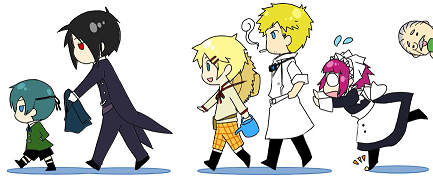 I am left handed and I AM VERY PROUD of this


Anti-Veggies. I'm NOT a vegetarian


I prefer eating bread to rice


I can speak Chinese but not fluent as my dad did


I am not good at any kinds of sport


But I can do golf and tennis better


Choose biology than physics


A devil at home


I can imitate Hiruma from Eyeshield 21 's "Ya-Ha ~!"



I can imitate my enemy's voice when she is yelling


Naruto is the FIRST anime that i like


I can be a very innocent person, but I am really innocent about certain things


My friends at course said that I was good to speak to person


Many person said that I'm a good listener


People who wear glasses are good looking for me


I love a boy who wear spectacles and has a spiky hair


I always wear my white watch to school


I am a manga collector. My bookcases are full of manga


Not a careful person and always do some typo


But as an A type, I do love details


Hate to study literature and languages, any kind of languages


Have a soda addiction


Don't like any food that has a sweet or too sweet flavors


People will say that I am very quiet but actually I'm not


Sometimes I do rebel because I'm a rule breaker. But I'm not doing that again in this grade


Anti hopeless romantic. It's kinda disgusting. Sorry


Too outspoken and too honest about anything. I could be sharp sometimes


Say NO to a protective and exaggerate guy


Selfish


Not an easy person to forgive a hurtful mistake


Too addicted with game. That's why my minuses are increasing


Did I already say I am a gamer?


GLEE RIOTS ARE MINE. Yes yes yes I'm into this TV series!!! Finchel shipper hands up!


I'm easy to feel guilty even if I made a tiny mistake


I'm perfectionist. Straight


Love spicy, creamy, cheesey, and salty food


An owl and an observer


I am a low blood pressure demon lord and slow to wake up in the morning


Very calculating in every aspect of life. Especially time, money, and my needs


Have a huge interest in writing novels or designing home


My calm expression and my mind are hard to read


I'm an A but resembles AB's evilness


Often into an anime character. Well, I'm an otaku anyway


Wanna be a pediatrician or anything related to medical studies


But not interest of being a pharmacist


Want to study in Europe so bad


Easily impressed with something random, especially when I stressed out


Last, I am a vampire. Why? Because I'm afraid of any kind of onion



When I watch Anime, I'd love to analyze some characters who are suit with me. And the result is, only ONE from plenty Animes that resemble me that much. Here it is,




Which Ouran Host Club boy are you?

Your Result: Kyoya Ootori

You are motivated, very smart, and good at figuring people out. You expect your friends to be on top of things, too-but they usually aren't. You never give up and work hard, but sometimes you go overboard. If you stopped and took a break, you could see your true position. Your self-esteem is pretty low, although you hide it. You're hard to read, and that can scare people off...except for your best match, Tamaki. He can see inside you when you are having difficulty communicating, and complements you perfectly.

Kaoru
Tamaki
Mori
Hunny
Hikaru
Which Ouran Host Club boy are you?
Quiz Created on GoToQuiz

Well actually i wanna tell you a lot of fact that hide in me but I'm tired to type. So I'm only put some facts on me. Want more? Be my close affies.



Well, you know all of humans are have what they love and what they hate. Nobody doesn't have that. You want to know mine?
Let's check it out. Sorry if this insult you but this is the fact of me
All my friends

All my stuff

Americano Coffee

Anime

Books

Bubblegum

Blood

Caramel Macchiato Coffee

Cheese

Cute things

Cybermates

Dark Chocolates

DEATH THE KID

God

Hand phone

iPhone and my iPad

KPOP IDOL from Bigbang and CNBLUE

My Computer

My Manga

My Blog

Nintendo DS and Wii

Parents and all my family

Pastel

Photography

Pizza and Pasta (Italian Cuisine)

Runningman

Soul Eater

Siberian Husky

Steak

Symmetry

Tea



Allergy


Annoying people


Backstabber


Blue scren


Copydogs


Cockroach


Disconnected from Internet


Exams


Gossipie aunties


Lag


Too lovey dovey drama


My books/comics are lost


Onions


Scammer


Stalker


Something belongs to me which broken or misfunctioned





Able to create my blogger template


Able to study physics


Brave enough to see a GHOST


Being 9119's sister


Be a pediatrician


Can speak Japanese


Can speak Germany


Can draw anime/manga


Can draw faces


Decorate my own room


Enter God's Heaven


Get my own hard disk


Get Blackberry Onyx black


Get my own laptop


Get iPhone 4s White


Go to America


Go to Germany


Go to Japan


Go to Singapore


Go to South Korea


Go to Austria


Have all anime miniature *not all but i hope i have the original one*


Have a Korean pen pal / online friend


iPhone 3GS White


Not close/blink my eyes for minimal 3 minutes


Not interfere with anyone who tries to wake me up


Passing grade 35.0 min


Parents are proud of me


Reach 160 cm


SUJU Album


Tame a Siberian Husky


One Set of The Sims 3


One Set of The Sims 4


VISIT BIG BANG CONCERT IN JAKARTA


VISIT SUPER SHOW 4 IN JAKARTA


Vegetarian (WARNING: Impossible)


Windows Seven on my laptop & computer


Windows Eight on my laptop


Windows Ten on my laptop


Because I am an otaku, I must create this section. These are arranged in alphabetic order
Hey otakus, do you wish the anime boys that you love are in our world? And you can date with them? Of course yes right?
These are my FAVORITE boys. DO NOT TAKE THEM FROM ME (LOL) Suteki desu ~



Natsume Hyuuga - Alice Academy


Akihiisa Yoshii - Baka To Test To Shoukanjuu


Kinoshita Hideyoshi - Baka To Test To Shoukanjuu


Tsuchiya Kouta - Baka To Test To Shoukanjuu


Light Yagami - Death Note


Near - Death Note


Conan Edogawa - Detective Conan


Shuu - Detective Conan


Ryuu Amakusa - Detective School Q


Kido Joe - Digimon Adventure


Yagami Taichi - Digimon Adventure


Ishida Yamato - Digimon Adventure


Koushiro Izumi - Digimon Adventure


Yu Aikawa - Doubt Rabbit


Youichi Hiruma - Eyeshield 21


Sena Kobayakawa - Eyeshield 21


Gray Fullbuster - Fairy Tail


Mystogan/Jellal Fernandes - Fairy Tail


Shindou Satsuki - Happy Cafe


Tsuna - Katekyoushi Hitman Reborn


Usui Takami - Kaichou Wa Maid Sama


Kyoya Hibari - Katekyoushi Hitman Reborn


Daichi Kitazawa - Kitchen Princess


Sora Kitazawa - Kitchen Princess


Ciel Phantomhive - Kuroshitsuji


Sebastian Michaelis - Kuroshitsuji


Satou Kenta - Miiko Desu


Gaara - Naruto


Sasori - Naruto


Ootori Kyouya - Ouran High School Host Club


Tamaki Suoh - Ouran High School Host Club


Hitachiin Hikaru - Ouran High School Host Club


Death The Kid - Soul Eater


Kirito - Sword Art Online


Fye D.Flourite - Tsubasa Reservoir Chronicle


Syaoran - Tsubasa Reservoir Chronicle

Will be update as soon as possible.
If I meet new manga / anime I'll update on twitter for spoiler or scream out. hahaha


SEMI - HIATUS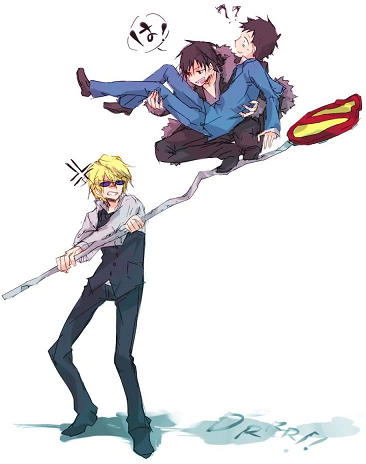 Q: WHYYYYYYY???????!!!!
A: Because I'm already become a high schooler, so I want to be more diligent student than a diligent blogger. I'm also want to concentrate on my studies because I want to enter Science Major in my high school and I'm also want to be a doctor. *laughs*

Q: But I saw you always update on your twitter!!
A: Oh, maybe I'm just bored and want to ask something important to my friends. Or maybe check my DMs and mentions. If I'm online twitter, it's just take a few minutes. But blogger? Oh my gawd, maybe it will take half an hour.

Q: So if I want to greet you, where should I greet?
A: I'm often online at twitter. You can greet me there. Or via yahoo you can greet me there too. But don't get angry if I take long time to reply your message. I'm a human, not a robot that stay tuned for 24hours kay? ;)

Q: Okay roger! Good luck on your studies!!
A: Thanks for your wish. You too~ Make your parents proud of you okay?



This page is for contest information that I'm currently joining. Well, just take a look guys. If you want to join, just contact the person who held that contest and folloe their rules. Good luck to all participants~



N O N E






Naver Blog


Sunday, 16 February 2014

0 dictator
ATTENTION, PEOPLE ~~~ !!!
PLEASE CATCH UP MY OTHER BLOG ON NAVER
*P.S: I'm still using this one, that one will be a blog for my other '
journey
'

|

|

I'm open for link exchange. Just tell me on my tagboard.
NOTICE: Tell me nicely if your link is not here but my link is on your blog. I will put it.


- A -
Alexandra Amadea Annisa Eka Arin
- B -
Batwook Bona
- C -
Chesz Chihaya Claudia Comic HF Crystal Cynna
- D -
Deniece Dianne
- E -
Egman Enalaz
- F -
Farchan
- G -
Gita Griffin
- H -
Heryanti
- I -
Ippaparazzi
- J -
Joe Marie
- K -
Kibumie Kim Konoka Kurni
- L -
Lisa
-M -
Maora McDoans Mei Mia
- N -
Nacchi Nafira Nova
- O -
Ocha Ocky
- P -
Pauline Prima
- Q -
Quotes Box
- R -
Rachel Ria Riffy Rina Ryoko Rin
- S -
Shofi Steph
- T -
Tya
- U -
Unforgotten
- V -
Vannice
- W -
-
-X -
-
- Y -
Yanuar Yikthong Yuda
- Z -
-


Domain : I
Layout Concept : Yours Truly
Base : Here
Editor : Me & Eunice
Resources: I II III IV V VI VII VIII
Picture : I II III IV
Buttons : I II III IV V VI
Font: I II
Picture Editing: Paint


Thanks a lot to you guys because without you, this site couldn't be born. Hehehe. Well, If I forgot to credit you, just tell me on my tagboard. You know, people sometimes made a mistake right? But please tell me nicely





S I T E H I S T O R Y

Domain Name : suteki-desu
Blog Title : Me on my Way
Host : blogger.com
Active blogger since : Juny 2009



Once upon a time, I met a magazine. It taught me how to make a blog. Of course I felt so interested to make it. My
first
URL is
http://resta2887.blogspot.com
(IT'S STILL ALIVE) and of course you asked me why I change my blogger account and my blog URL. Because I
forgot my password
. So I change it into
kobayakawa-youichi.blogspot.com
I'm active on this blog start from
June 2009
I'm forgot what is the exact date. The URL idea taken from
anime
that I like most. It's Eyeshield 21. More info about this anime just click
HERE
. It was taken from my most-favorite-boy-character on that anime, they are "
Kobayakawa
Sena" and "Hiruma
Youichi
" and I combined them into
kobayakawa-youichi.
My friends find it difficult because my URL name will take long time to type. But for my daily readers it will take 6 seconds. HAHAHA just kidding. But
to make it easier
, I changed my domain name into
suteki-desu
because I was hoping for the next year will be the super suteki year for my life. Do you know what is the meaning of "Suteki Desu"? It is,
"It's Wonderful".
For the theme, this is my
newest
theme. Well, the anime is about anime football right? So the first theme I used Eyeshield 21 and American football theme and of course
made by me
. When I got bored, I was thinking about changing my theme into townville or random absurd people theme. So I prefer this theme. How is it??
Oh yeah, for your reminder this is my Official / Main Blog. I hope you can enjoy and get all what I shared here. Sorry If I made some mistake especially on
graayymmarrr
(re: grammar). Because I'm still trying to write in english properly. I hope you understand.
Last but not least, these all C O P Y R I G H T E D. Do not steal mine.